This is the Boys Basketball summer schedule. The AJ Wildcat basketball camp runs from 8:30-10 am and 10:15-11:45 am, May 31 - June 2.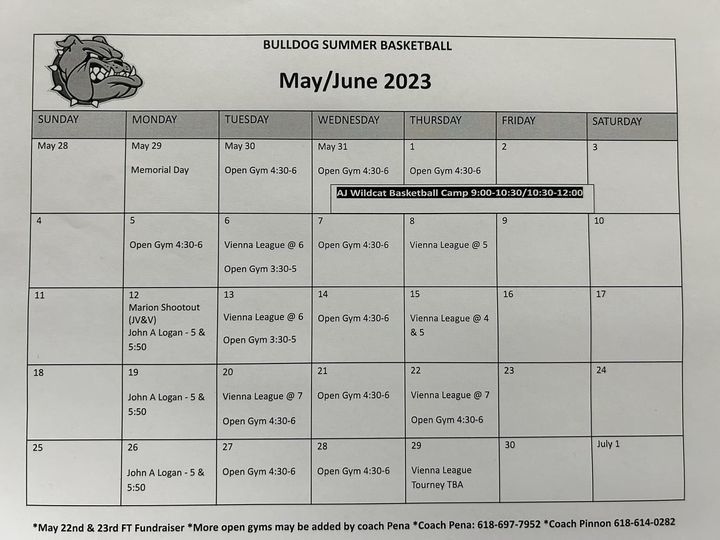 Happy Retirement to teacher and coach Beth Miller too! ONCE A BULLDOG, ALWAYS A BULLDOG! 💙💛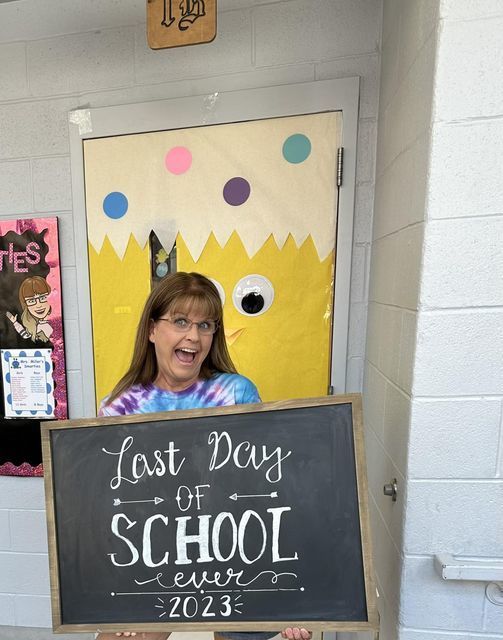 We had a GREAT last day of school! 350 hotdogs, 420 Kool-Aid jammers, tons of bags of chips and cookies. Have a great summer, Bulldogs!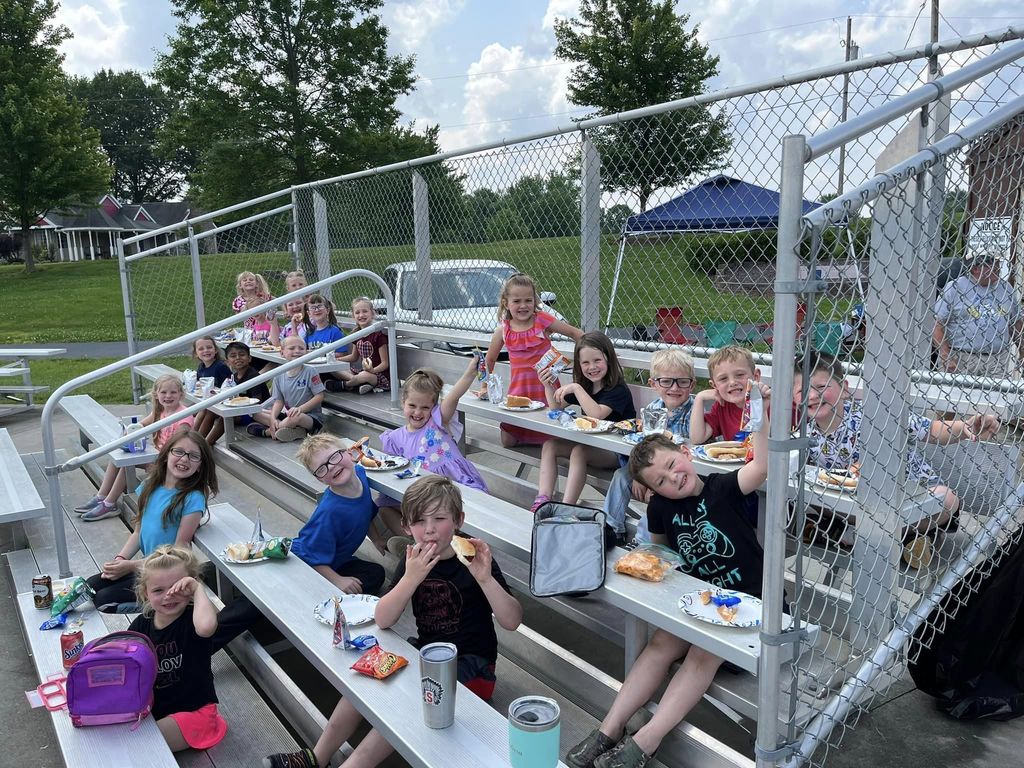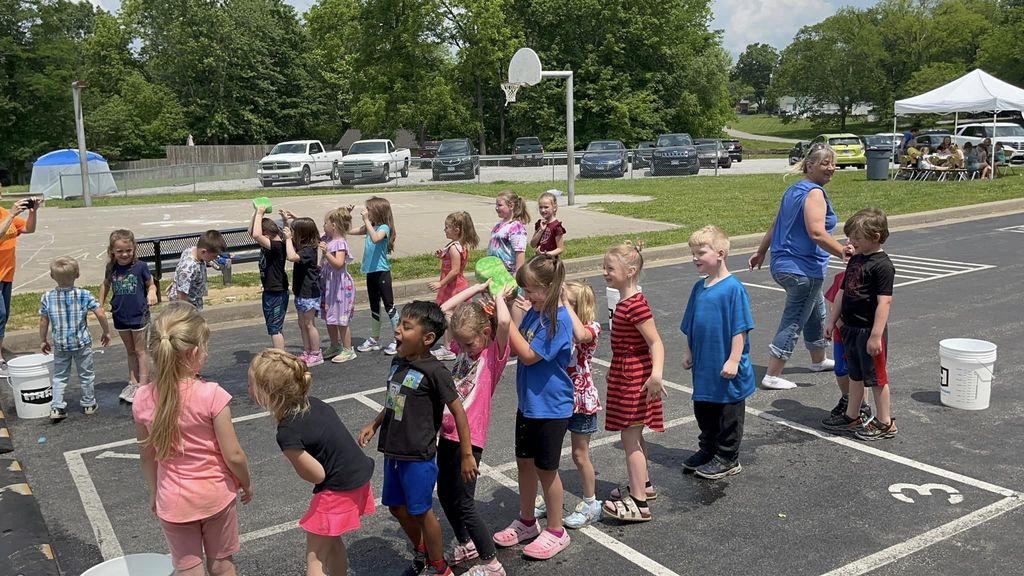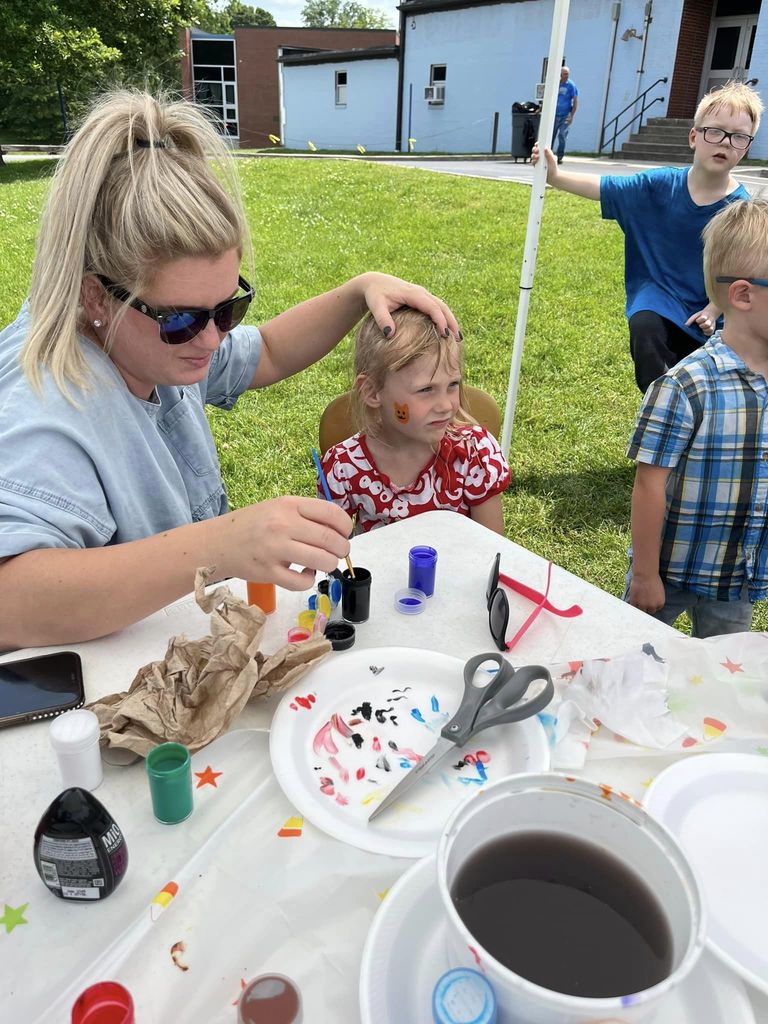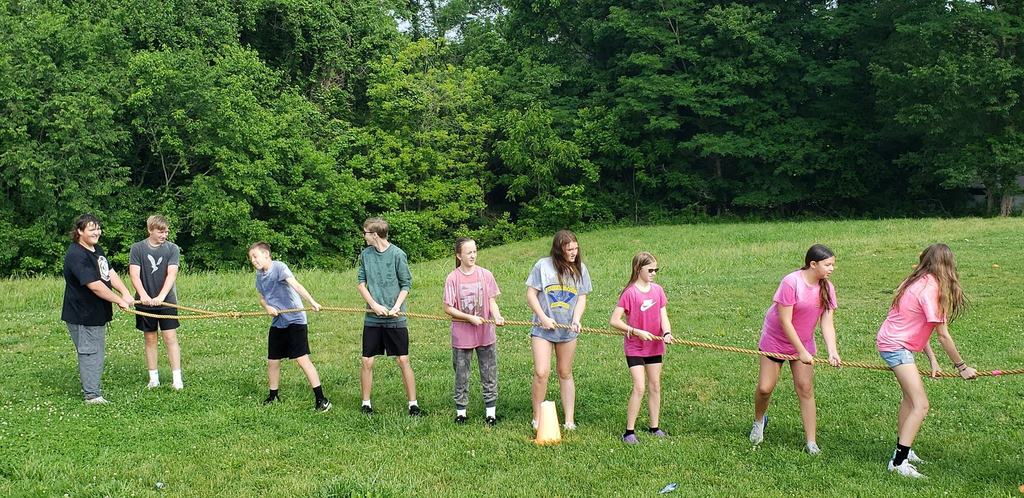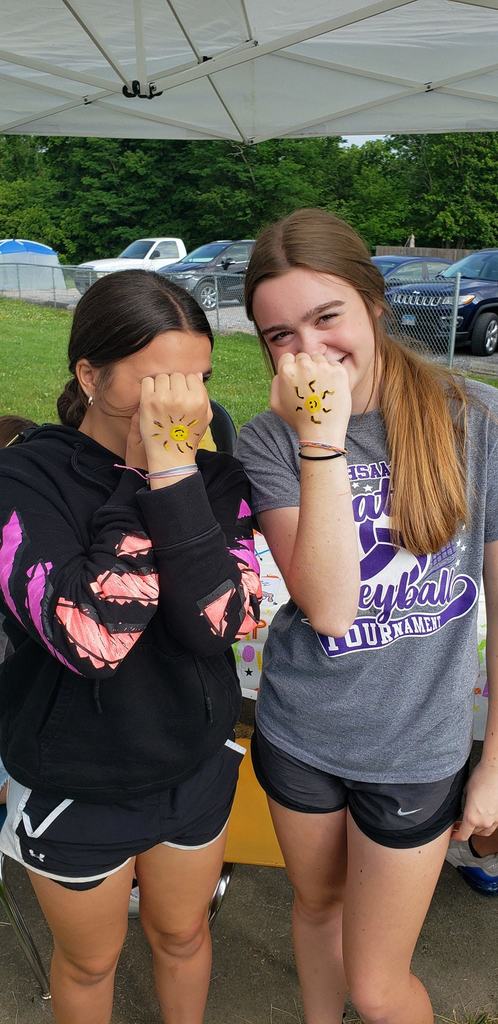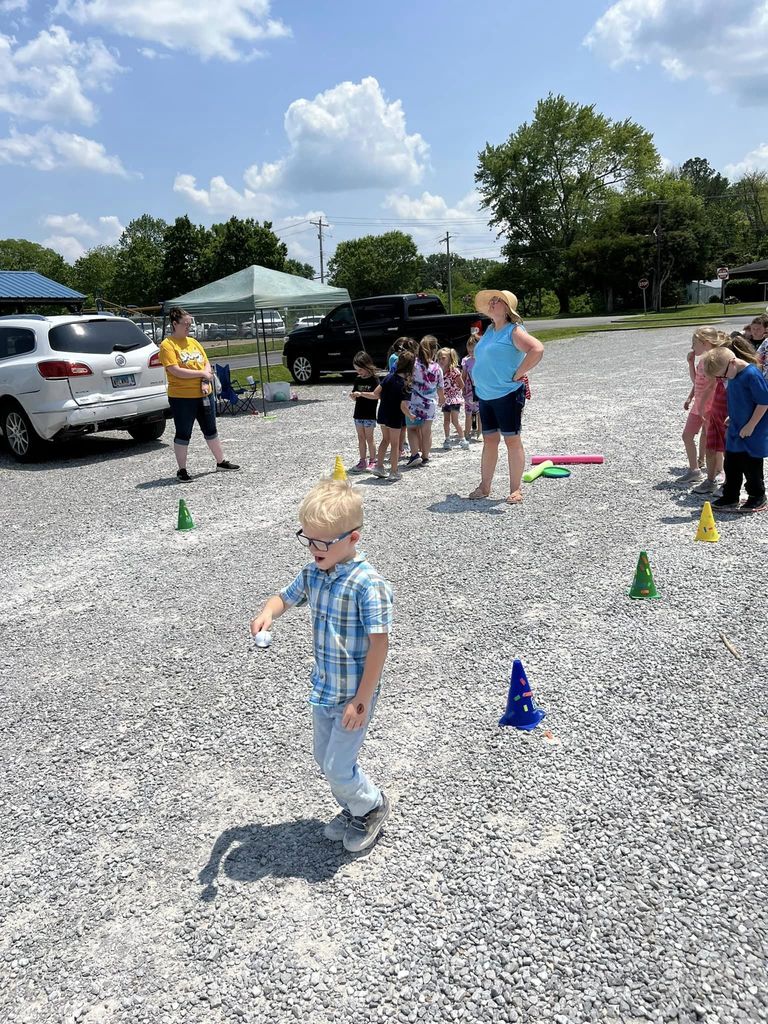 Be sure and give Mrs. Hess a big giant hug. It's her very last day of school! Happy Retirement and thank you for all you've given to the Jonesboro Bulldogs!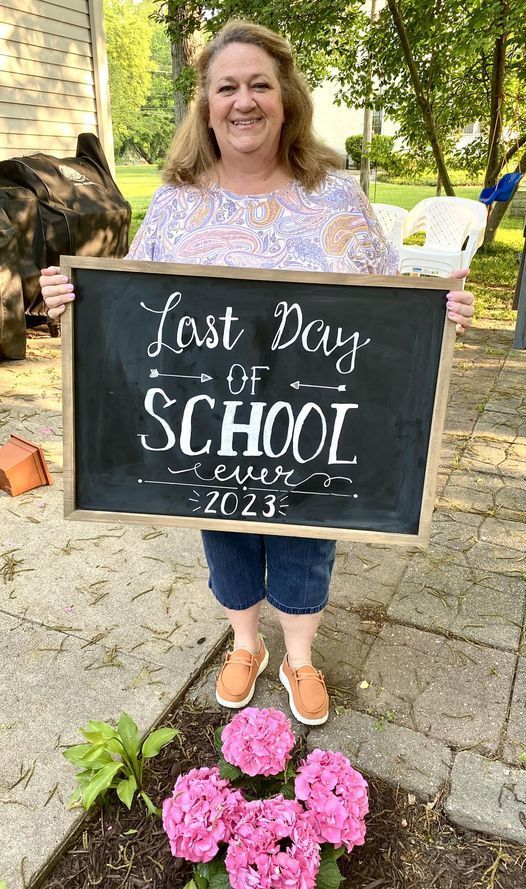 Order your yearbook by May 26,2023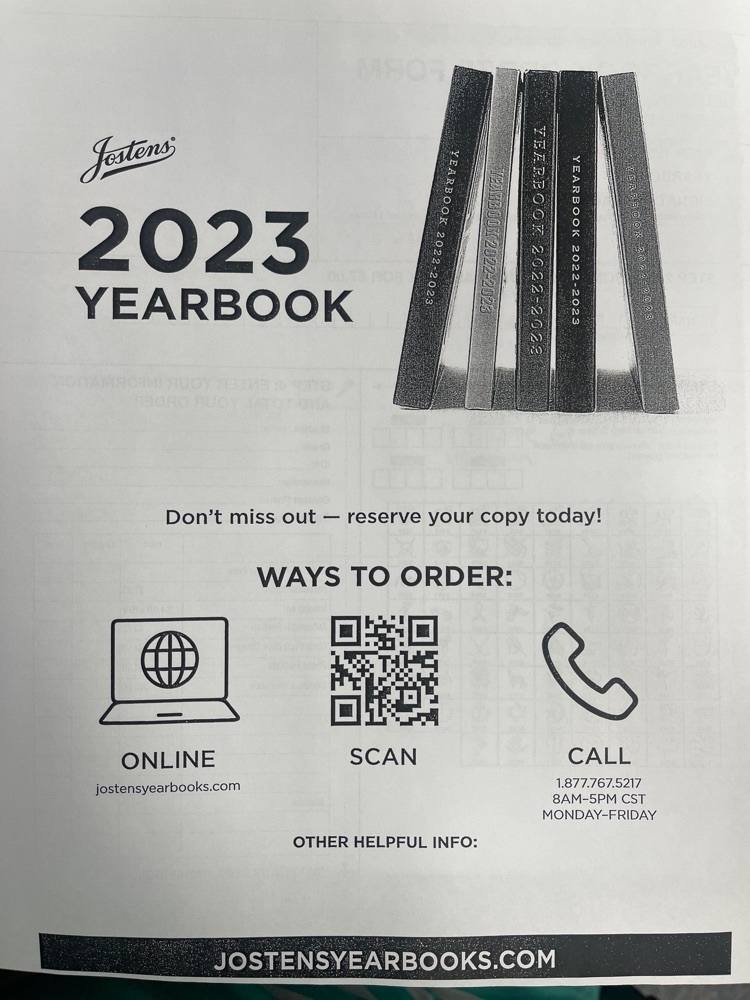 Pre-k & Kindergarten Graduation is May 18 at 6:00pm. 8th grade Graduation is May 19 at 7:00pm. last day of student attendance is May 24 with 2:15 dismissal
8th grade parents! Don't forget to send in 3 photos of your student for the 8th grade slide show by April 15. You can email them to
jonesboro23grad@gmail.com
. Put your student's name in the subject line. We'd love to have a baby picture, elementary picture, and a current picture. You can also send group pictures from any events through their time here as a Jonesboro Bulldog!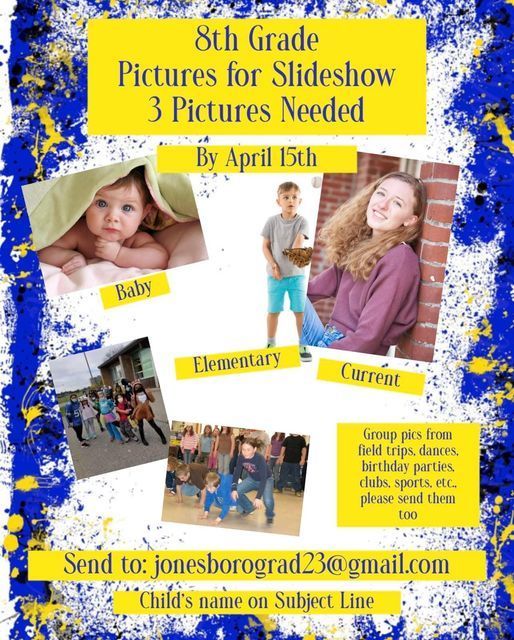 Elite 8 warm ups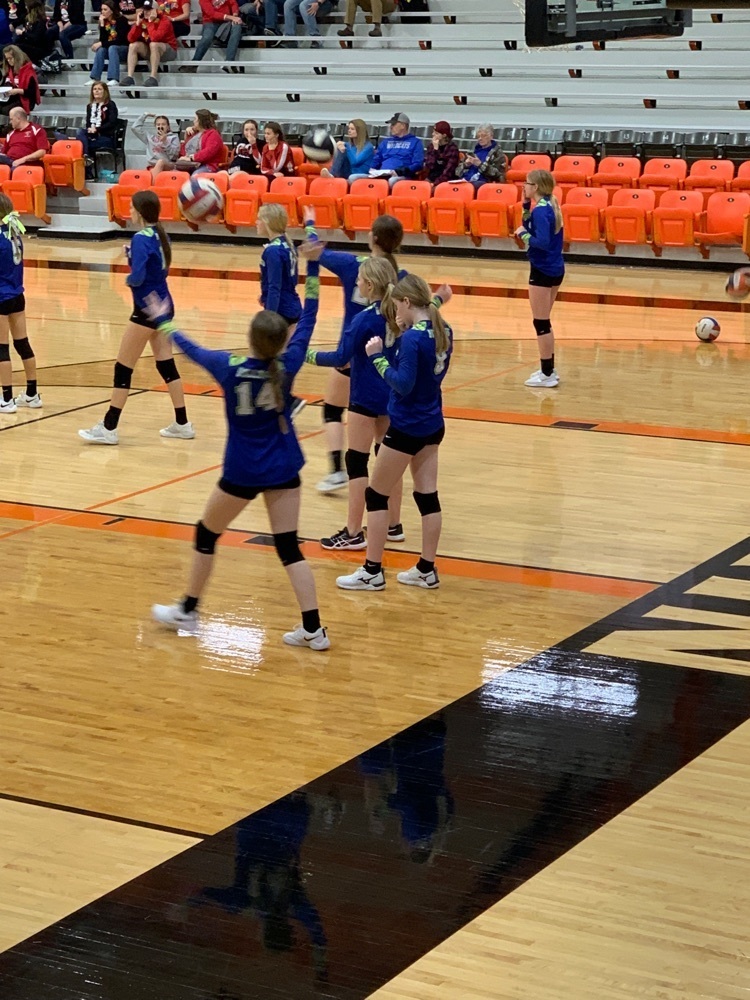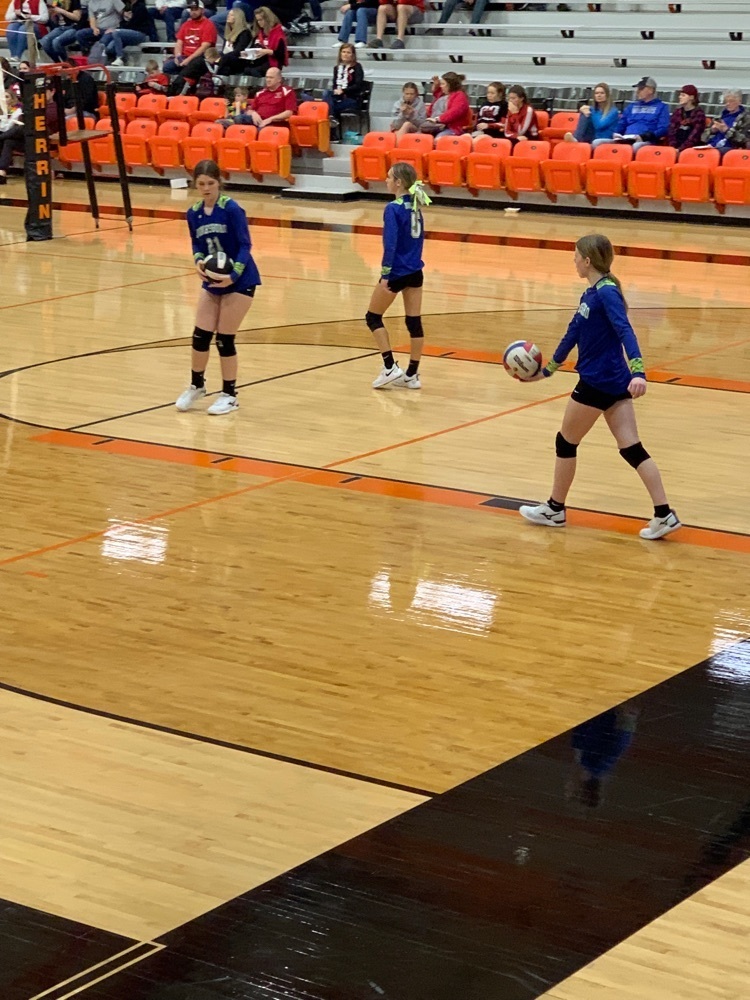 Elite 8 warm ups! Go Bulldogs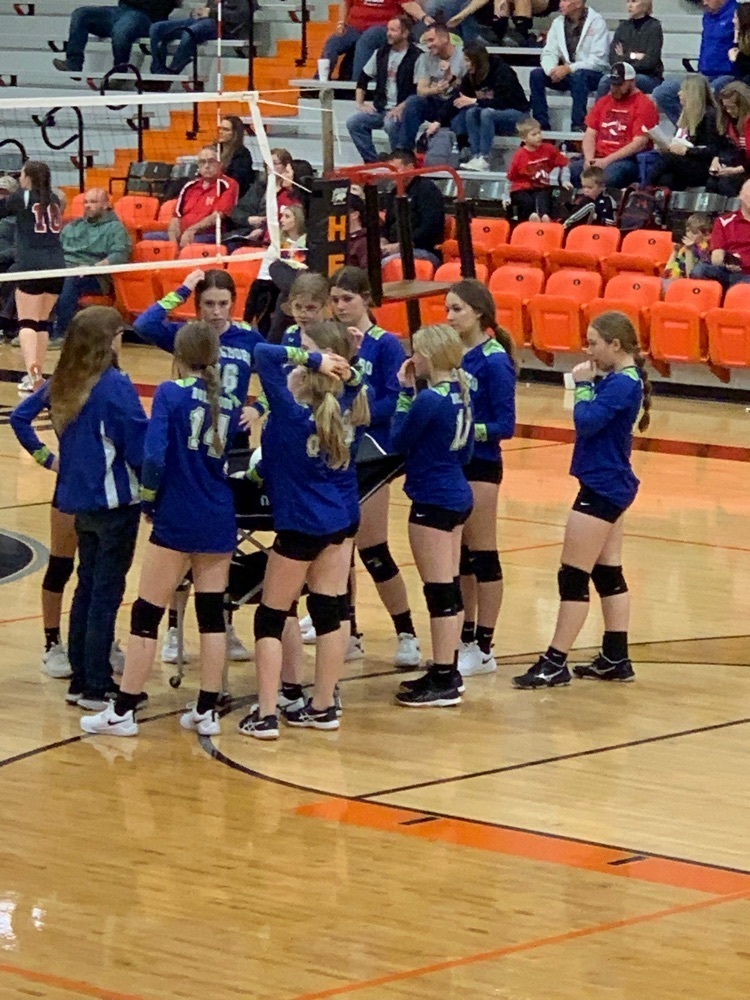 JGS Betas had a great time at the Illinois Junior Beta Convention in Springfield. All of our Betas did a great job representing JGS! Our club received the G.O.L.D. Key Award for 10% growth in Convention attendance. Kaitlyn Sullivan placed 2nd in Pottery, and Seth Cochran placed 3rd in Social Studies. Our 8th grade Betas (Blake Abernathy, Mackenzie Barnhart, Emma Craig, Hannah Hale, Elizabeth Hill, Kinley Leek, Brooke Sheffer, Mackenzie Turner, and Haydyn Williamson) qualified for Nationals at Leadership Summit last fall in two team competitions: Lead Outside the Box and Collaboration Connection. Nationals will be held in Louisville, KY June 23rd-26th. Congratulations Betas! (more pics to be posted soon)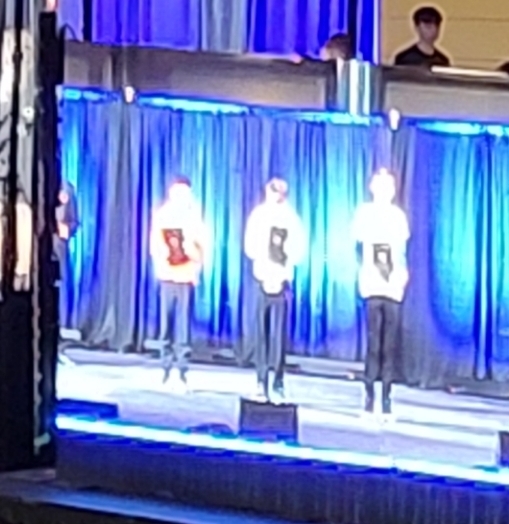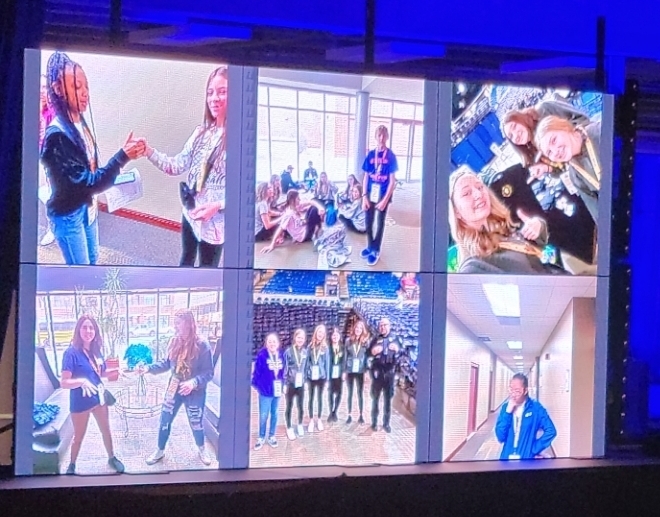 Betas have arrived in Springfield for our State Convention!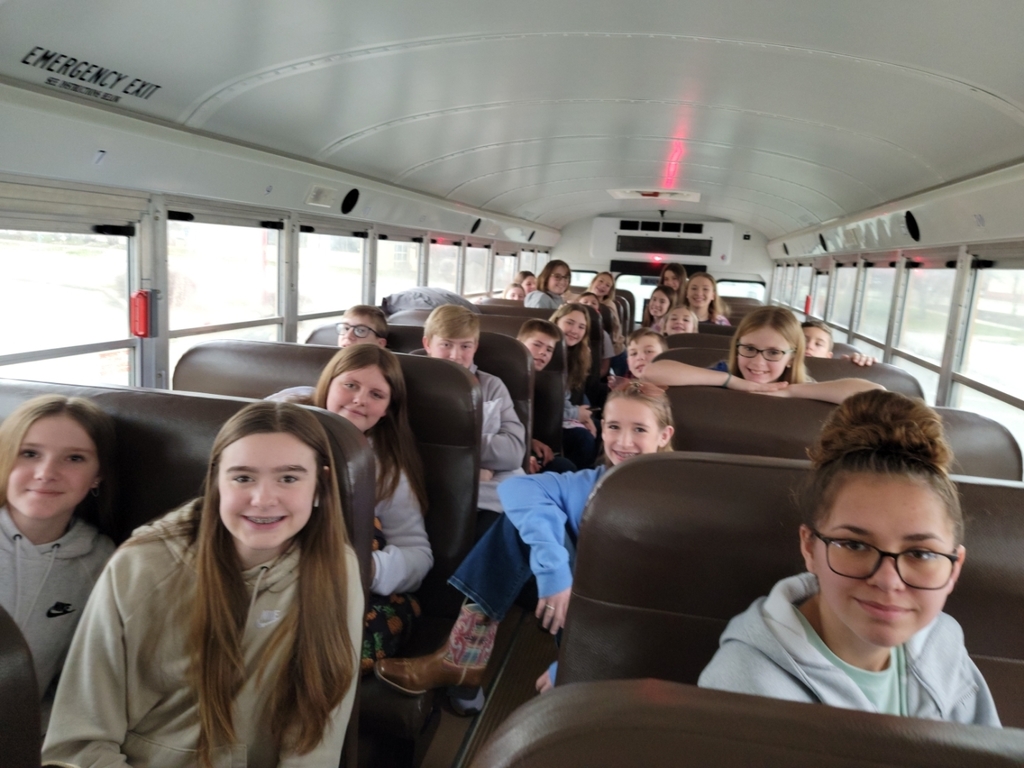 Call 618-833-5148 to make an appointment for Pre-K/Head Start screening on April 28. Children age 3-5 are eligible to apply.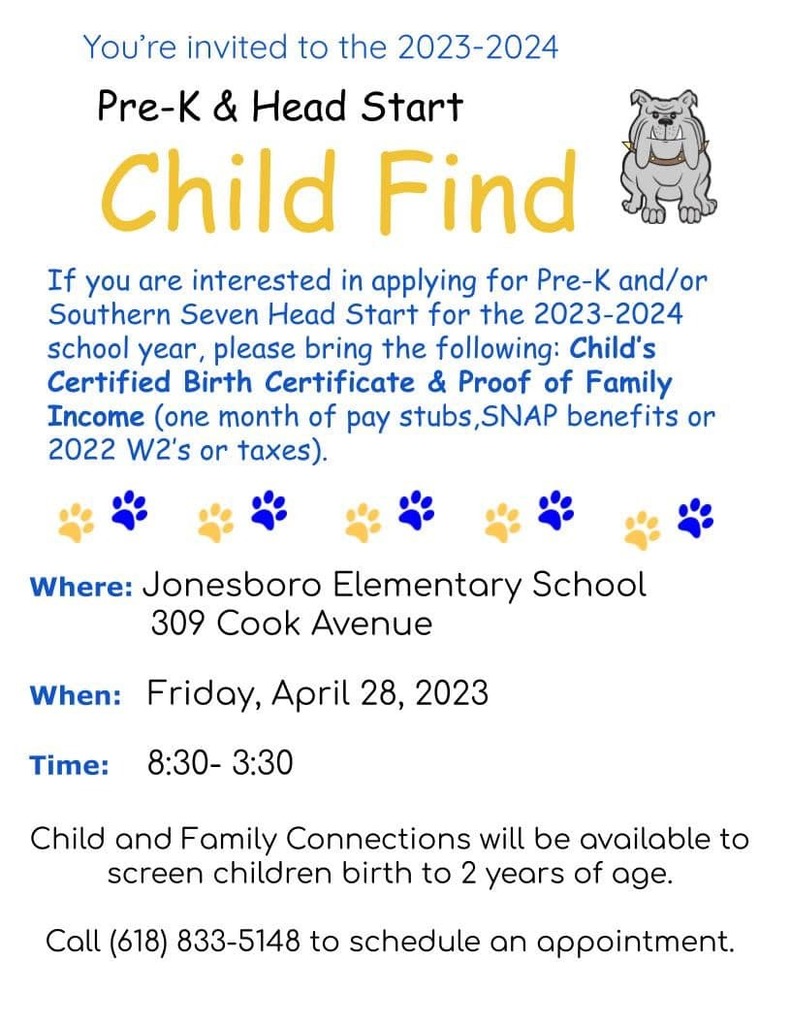 Have a great weekend Bulldogs!. We'll have early dismissal again on Tuesday, March 21, for parent-teacher conferences.

Our 8th graders had a great trip to Springfield!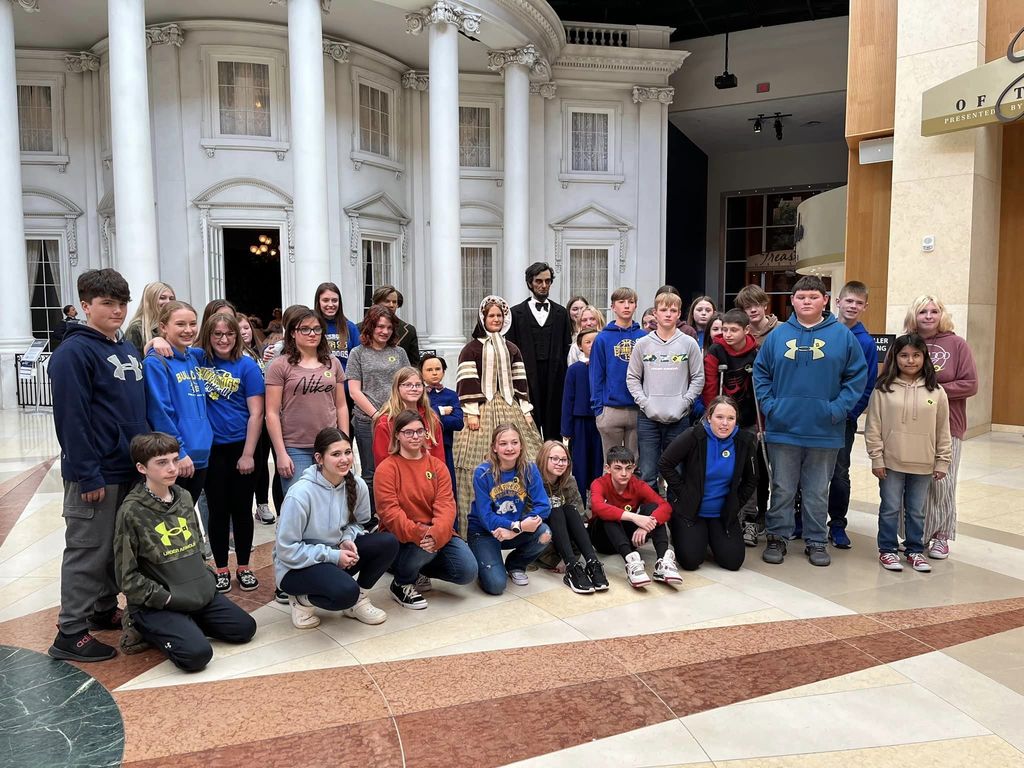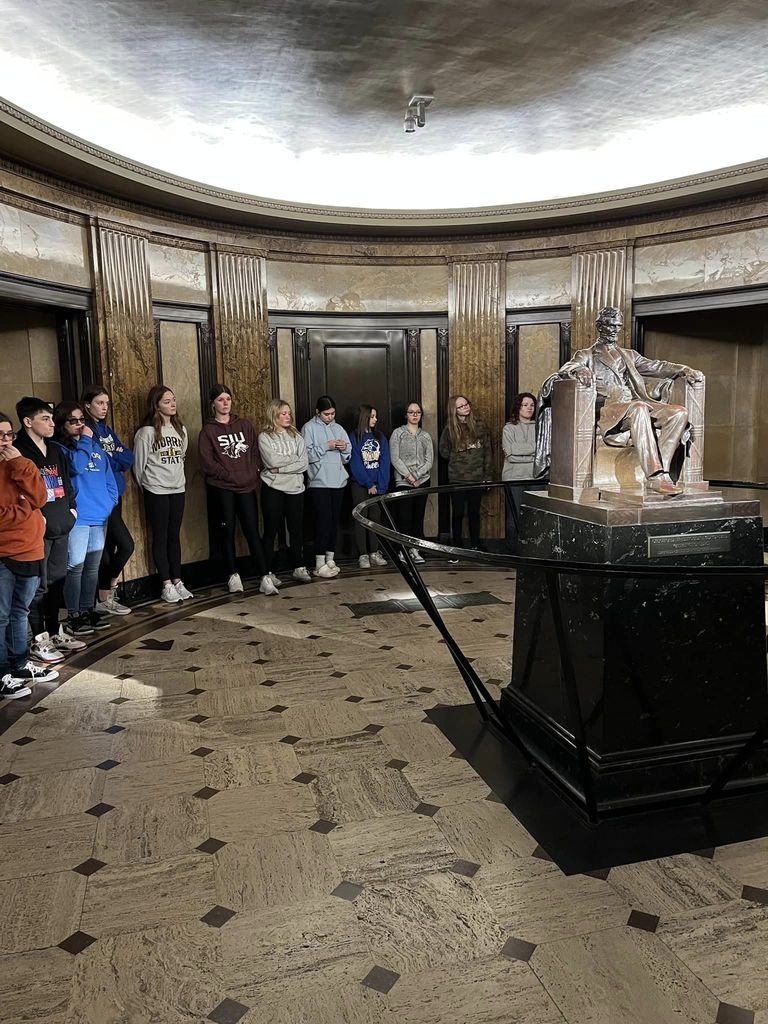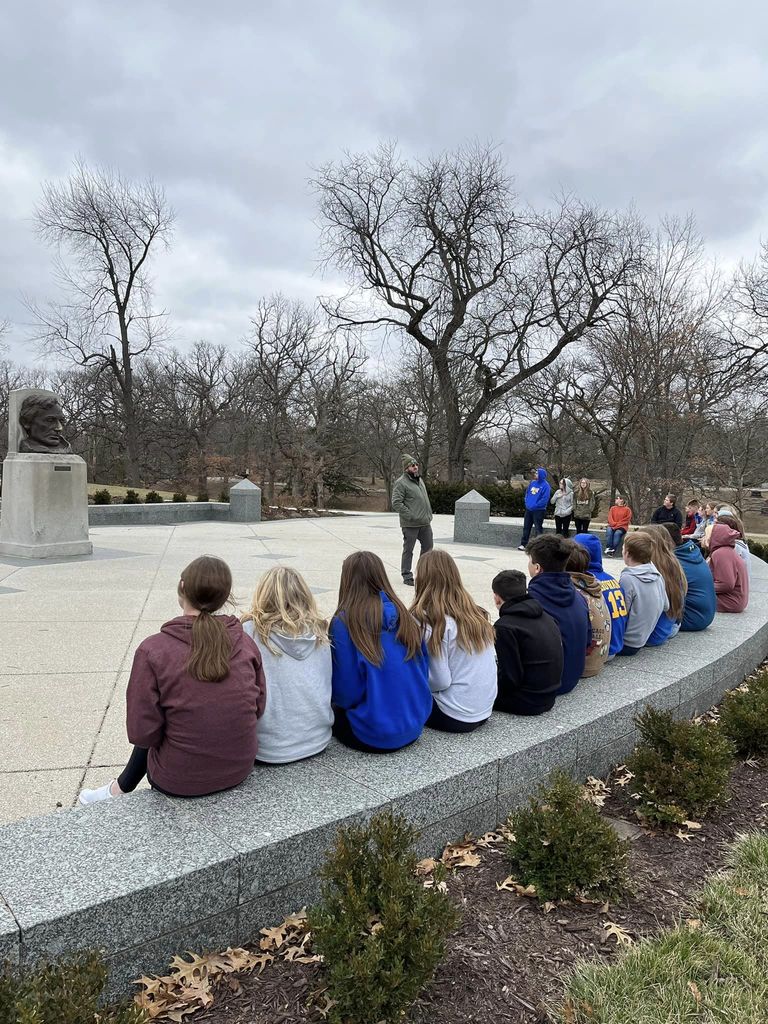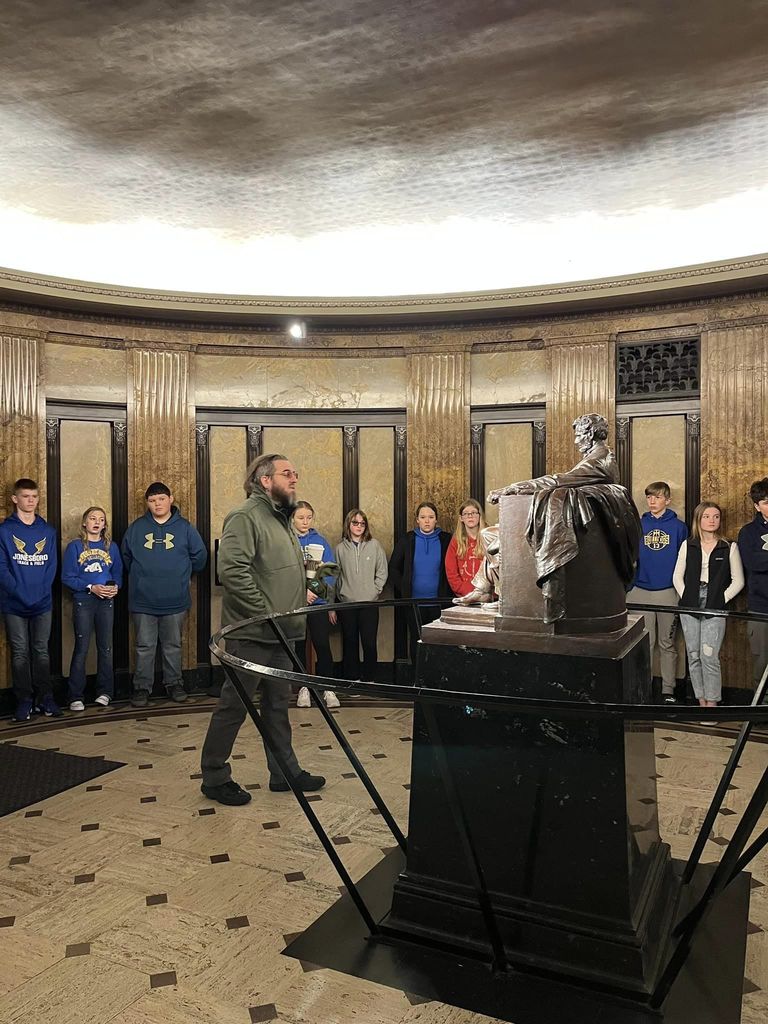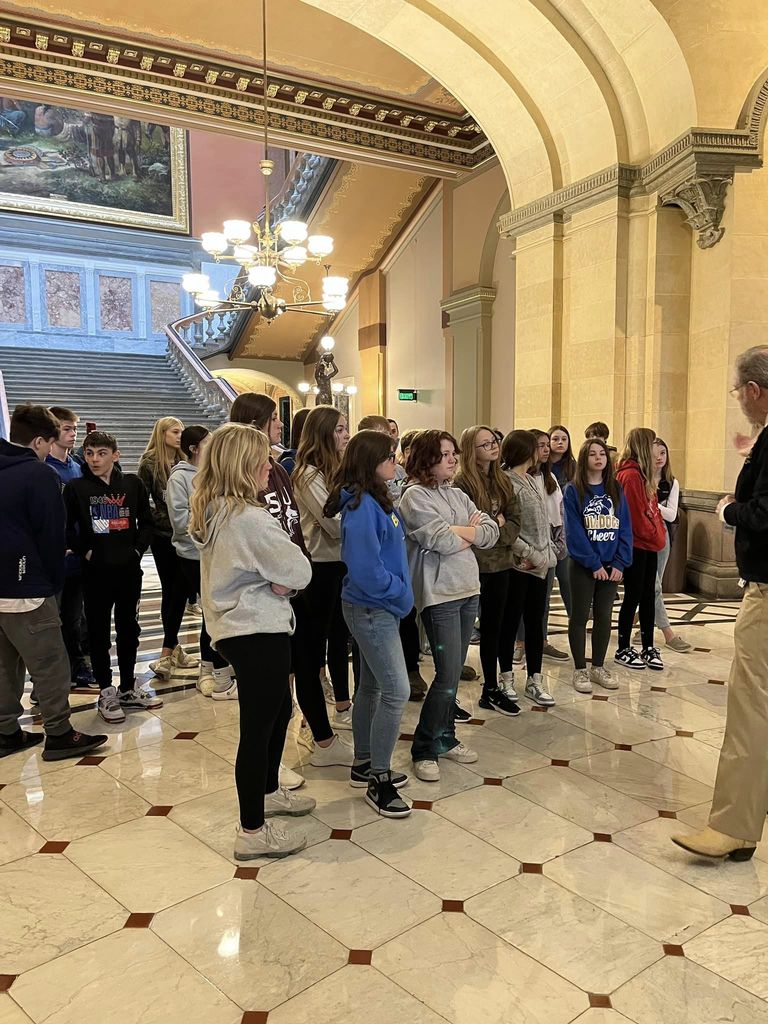 Super proud of the Lady Bulldog Volleyball team! They won 1st Place in the Anna Queen of the Court Tournament! They are getting stronger every day! IT'S A GREAT DAY TO BE A BULLDOG!💙🏐💛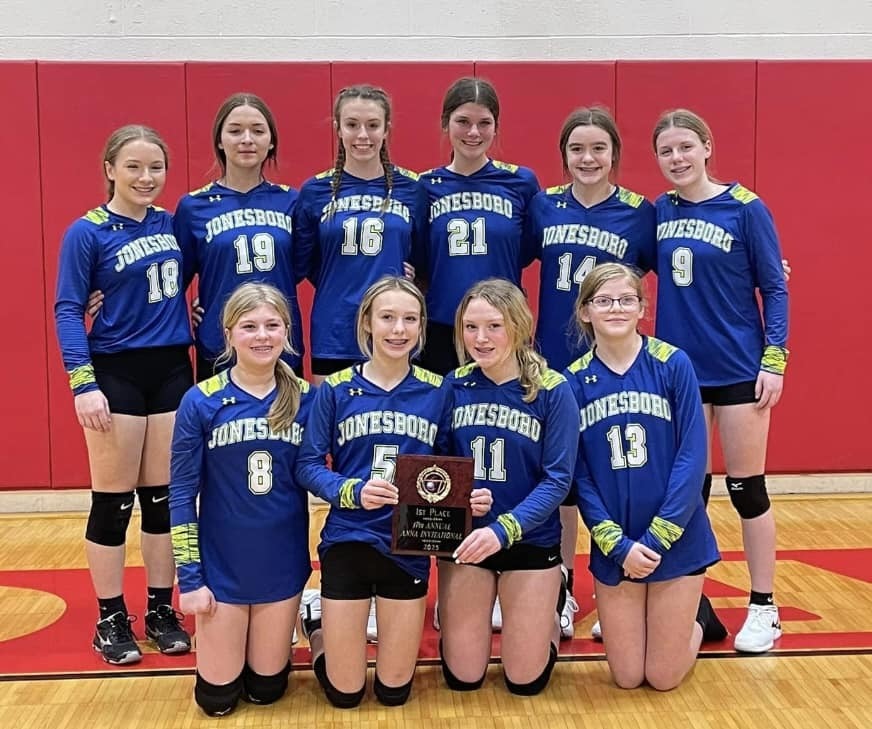 Boys state first round action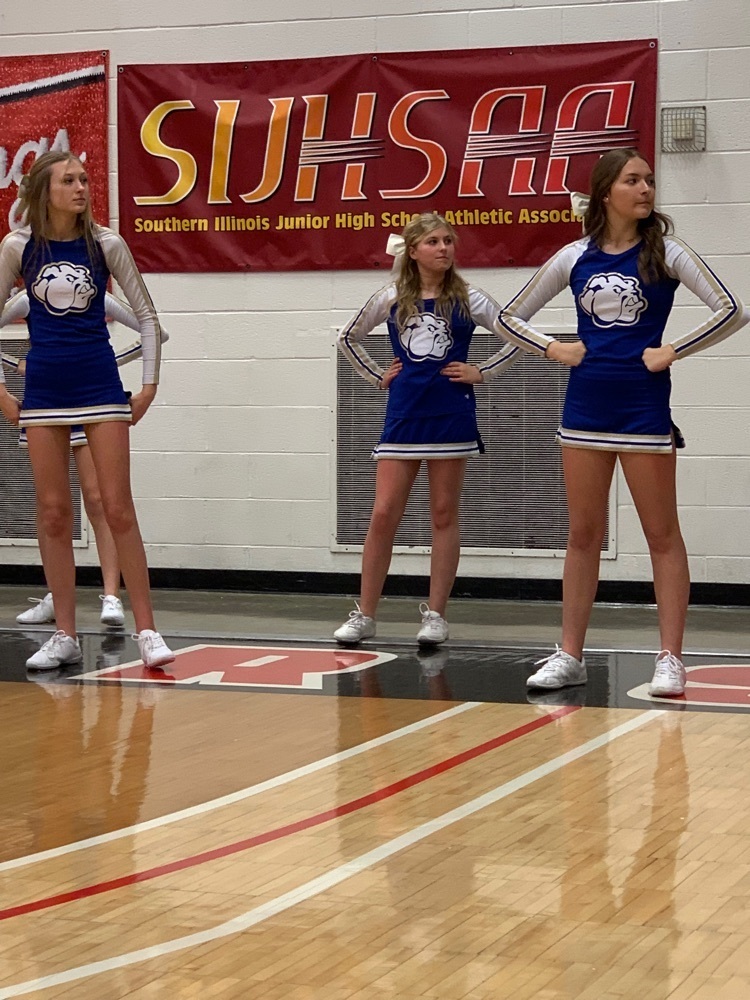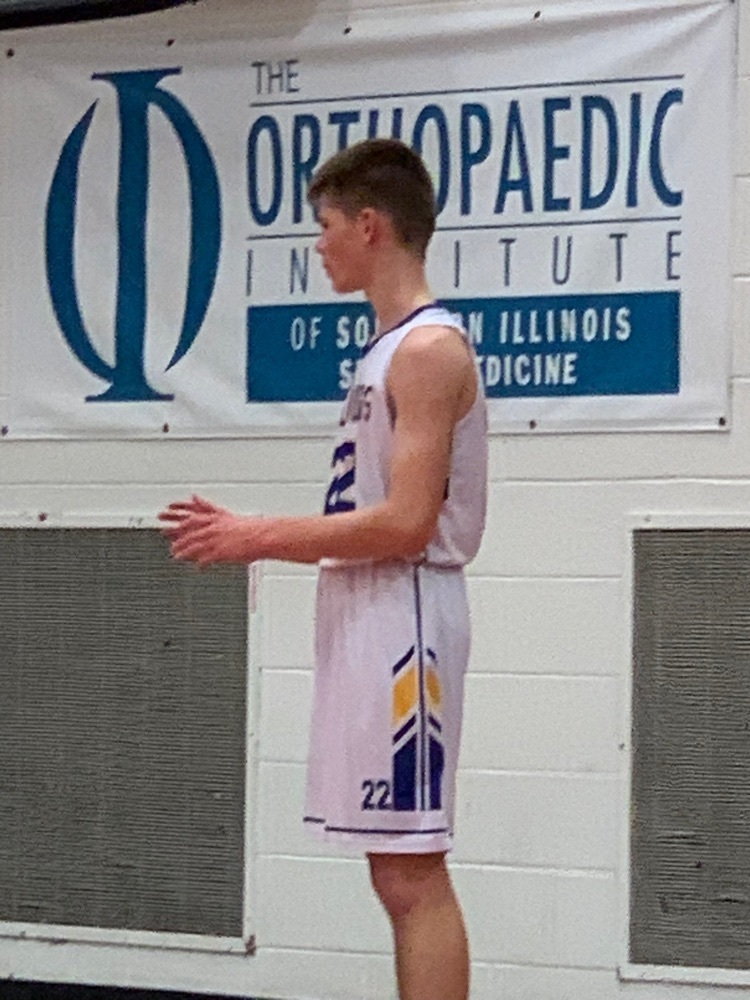 Congratulations Lady Bulldogs - REGIONAL CHAMPS! LADY BULLDOGS ARE STATE BOUND! Super proud of them! LETS GO LADY DOGS!💙🏀💛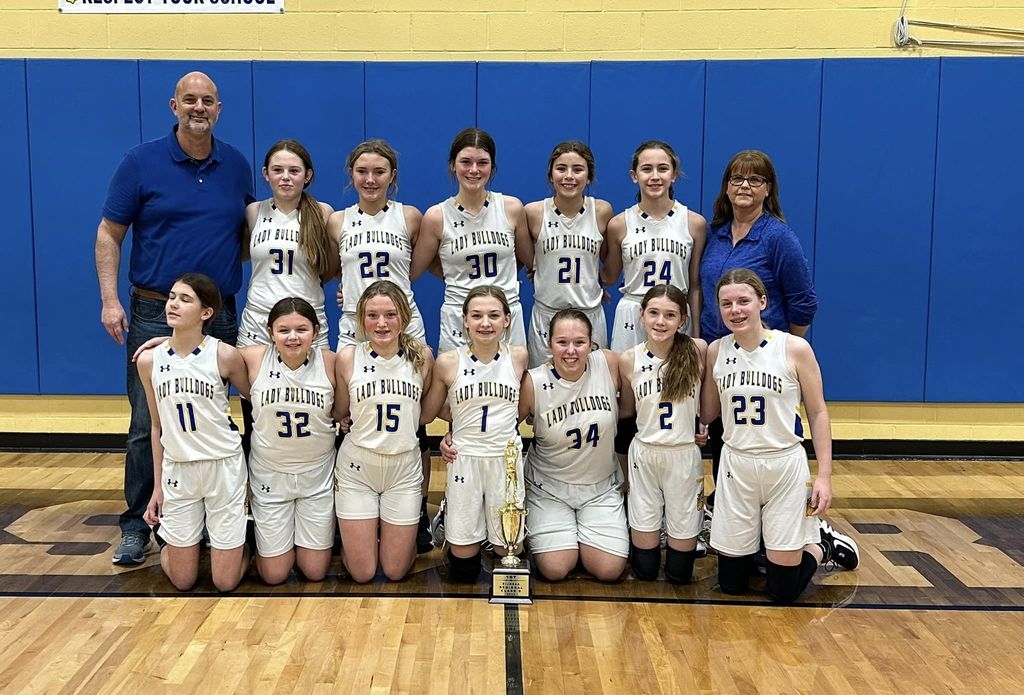 Boys open gym this Sunday, Nov 20! One session available for grades 3&4 @ 3:30-5 and then another session for grades 5&6 @ 5-6:30. Anyone older (grades 7&8) has the option to come to any time available. Don't feel discouraged not to come if you did make the junior high team or decided not to try out, you do not have to be on the team to attend this open gym. We would encourage that all boys interested in basketball come, we are all about developing skills and helping prepare them for when they play at the jr high level one day.

We've had a great start to school!